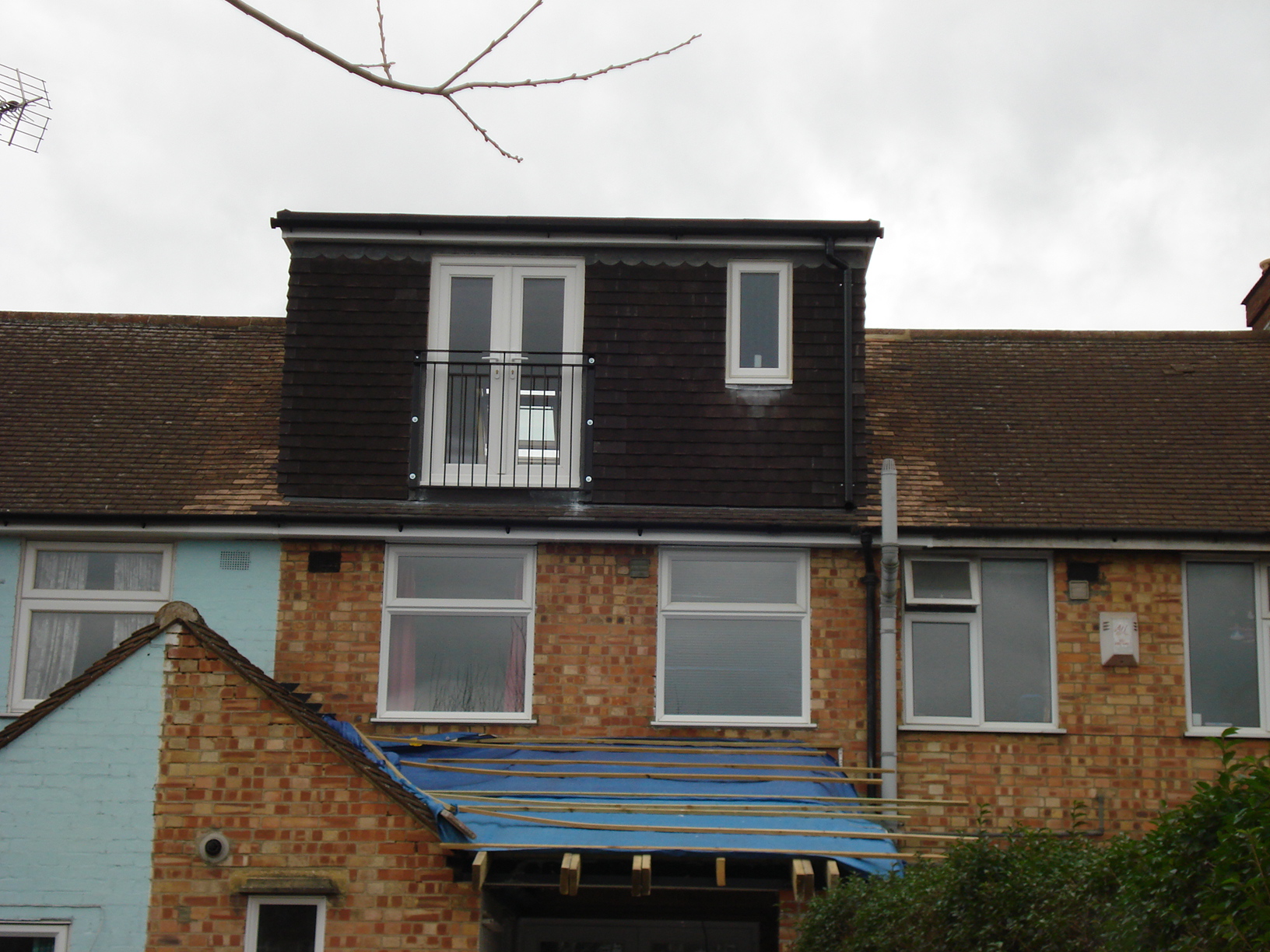 Transforming a loft or attic into a functional room (or two functional rooms, such as a bedroom with en suite bathroom) can be an attractive option for people in need of extra space, as a way for them to expand and upgrade their existing home, while avoiding the expense of moving to a larger house. SFB has been doing loft conversions for some years now, and we consider it one of our specialities.
Floor space and Headroom
People are often surprised at how much space there is in their loft. If you imagine the whole ground floor of your house with all of the walls taken out, that's basically the space you have in your loft.
As the loft is inside the roof, the walls/ceiling will be sloping, which will affect the headroom. There are building regulations governing this. Older buildings can be more complicated than newer ones when it comes to meeting these regulations. Likewise, hip roofs (four sloping sides) can be more complicated than straight gable ends (two sides sloping down from a central ridge). However, with our experience in this area, we are able to carry out a conversion on most lofts.
If the pitch (angle) of the roof is quite shallow, it may be necessary - as we've done in the past - to lower the ceilings a little in the rooms below: a loss of eight inches from a relatively high room will probably not be noticed, whereas a gain of eight inches to a limited loft space can make all the difference. Another way to gain headroom is to fit a dormer. This is essentially a box jutting out of the side of the roof, though it can be effectively blended in with the rest of the roof and given an attractive finish with the use of hanging tiles, for example (as opposed to the more expensive and obtrusive lead cladding).
Landing Space
Architect's drawings are not as final as they may appear! It is usually possible to make adjustments here and there, so as to create space. An example of this may occur when it comes to installing the staircase by which the converted loft will be accessed.
People can sometimes think that their landing space simply isn't large enough to accommodate a set of stairs. However, these days it is possible to make staircases very narrow and fit them in just about anywhere - even if this means removing a small cupboard, or slightly cutting into an existing room. A spiral staircase is also an option when space is limited.
We have undertaken a number of loft conversions where this was the case, and feel confident of finding a way around the difficulties, no matter how small the space we have to work with.
Timescale and Cost
A loft conversion can take anywhere between 4 and 8 weeks, depending on the size of the job and what exactly is required. As most of the work is on the outside of the house and in the roof space, there is little disruption to the rest of the house, until the final stages when the staircase is installed in the landing area. We are clean workers and always aim keep any disruption to a minimum.
The cost can be anything between £15,000 and £30,000, the average being £20,000 for a one-bedroom conversion and £25,000 for a bedroom with en suite bathroom.